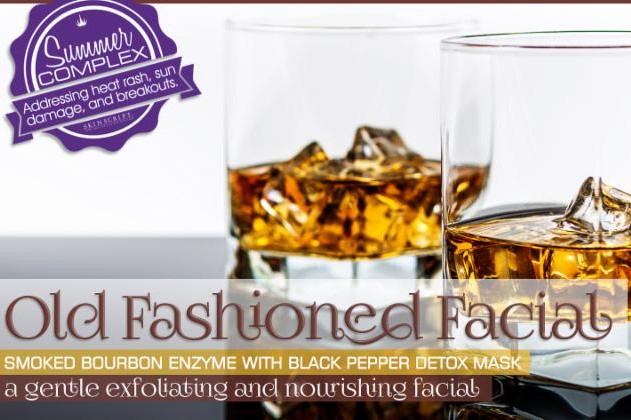 Father's Day Special!
Old Fashioned Facial..
Smoked Bourbon Enzyme with Black Pepper Detox Mask.
The health benefits of this French Oak Smoked Bourbon facial boosts your antioxidant levels to new heights! The cumulative effect of its antioxidant power could help reduce the risk of aging (ok, the effects of aging). French Oak treats both surface skin as well as hair follicles on men's beards. An advanced technology which gently digests the surface dead, scaly cells that make our skin feel rough. This superior enzyme provides a gentle alternative to abrasive and irritating exfoliation (especially for men just after shaving).
The Black Pepper Detox Mask has a warm, spicy aroma and increases blood circulation (detoxification) to the skin. The enzyme and mask have a Summer Complex to reduce heat rash, address dark spots and to manage breakouts.
Regularly $75 ... June Special $65
Gift Certificate can be purchased for this price and used at a later date.